The Right Officeat the Right Price!
Find the most flexible & affordable office rentals & leases in New York City
NYC Commercial Office Leasing Specialists
Cogent Realty Advisors, Inc. is an independent licensed real estate broker that represents New York City business owners who lease office space. Unlike many well-known firms that simultaneously work for both building owners and Tenants (a conflict of interest), Cogent works on behalf of Tenants only.
Tenants Pay No Fees When Using Our Service.
Testimonials
I've known and worked with Mitchell Waldman and Cogent Realty for many years, and I appreciate the market knowledge and professionalism offered each time we speak. Integrity is hard to find these days but I found it in Mitch Waldman.
- Adam Grant
Mitch Waldman has managed four relocations for our law firm during the past 19 years. Recently he negotiated a long term lease for us at 29 Broadway at a very good price. The office was custom built and our staff and clients couldn't be happier. Mitch combines years of experience, real estate knowledge, business savvy and honesty for excellent results.
- Lou Jakub
Mitch has done an outstanding job publishing insightful on his blog about the NYC Office Space market. Definitely one of the best real-world sources of info about Real Estate I've read anywhere.
 - Edward Winslow
Need Tenant Representation for NYC Office Space?
Cogent Realty Advisors is an independent and licensed NO FEE Realtor that represents businesses that lease NYC office space. For information, phone Mitchell Waldman at (212) 509-4049.
Latest News from Cogent Realty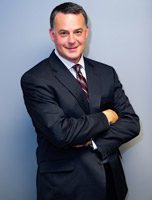 Founder of Cogent Realty. Since 1999 Mitch Waldman has offered tenant representation for commercial office space and retail store leasing in New York City.