122 East 42nd Street Office Rental Guide
122 East 42nd Street Office Rental Guide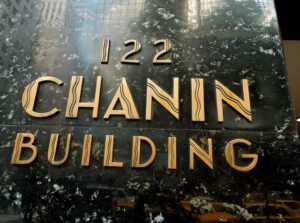 122 East 42nd Street, also known as the Chanin Building, is a good choice for New York City businesses requiring these key features:
•  Accessible location across from Grand Central Terminal
• Stately, secure and well maintained Class A office building
• Office suites of all sizes offering good light and views
• High density of nearby restaurants, hotels and services.
122 East 42nd Street Location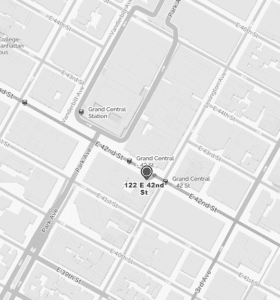 122 East 42nd Street is located at the south west corner of the intersection of Lexington Avenue and 42nd Street. The building provides convenient transportation connections to employees and clients. It is directly across the street from Grand Central Terminal and has the 4, 5, 6, 7 and S subway lines; M101, M102, M103, M1, M2, M3, M4, Q32 and M42 buses; Metro North Railroad, and the NYC Airporter.
Office Building & Design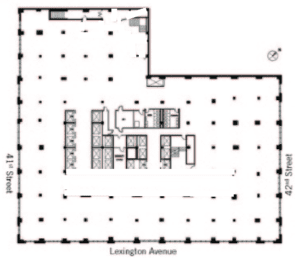 122 East 42nd Street is a center core office building which means that the elevators, stairs and mechanical systems are located in the center of each floor. Most offices have good light (exceptional light on upper floors) and city views.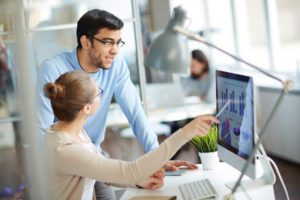 122 East 42nd Street offers both turn-key fully constructed office suites that are ready for immediate occupancy and vacant spaces that it will build-to-suit for qualified Tenants. As a rule of thumb, when an office is custom-built, a 7- 10 year lease term is required. Recently built suites feature high ceilings (finished or open), lighting fixtures, glass fronted offices and conference room, and contemporary pantries.
122 East 42nd Street currently has a sizable inventory of vacant offices for lease. Sample spaces follow:
Because 122 East 42nd Street has many Tenants there is a steady stream of offices that become available for lease on a regular basis. Some Tenants begin by renting a small short-term office at Virgo Business Center and grow into a larger office over time.
Office Pricing at 122 East 42nd Street
In 2018 asking rents for offices in the building range from $51.00- $71.00 per rentable square foot (PSF).
Cogent Realty has a strong track record negotiating lower lease prices and incentives in the form of free rent for its clients. Call us for details.
A quick reference guide is found below.
| | | | |
| --- | --- | --- | --- |
|   | 2,000 RSF | 3,500 RSF | 5,000 RSF |
| Lower Floor @ $51.00 PSF | $8,500 month $102,000 year | $14,875 month $178,500 year | $21.250 month $255,000 year |
| High Floor @ $71.00 PSF | $11,833 month $142,000 year | $20,708 month $248,500 year | $29,583 month $355,000 year |
Additional office overhead costs include electricity, annual rent and real estate tax increases.
Your Corporate HQ at 122 East 42nd Street-  the Chanin building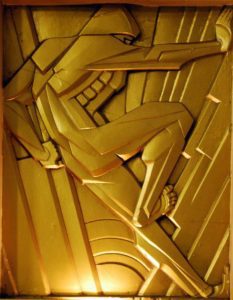 • Class A, Art Deco office building constructed in 1929 and completely modernized.
• Designated New York City Landmark (1978) and National Register of Historic Paces (1980).
• Direct access to Grand Central Terminal using a concourse passageway
• 24- hour, 7- day access. Uniformed lobby concierge. Access card security system.
• 862,081 SF total building area. 56 stories tall and rising 680 feet.
• Amenities include a conferencing facility, messenger center, retail arcade, onsite dining and banking.
• 24 passenger and two freight elevators.
• Tenant-controlled air conditioning in each office suite. Office cleaning is included.
• Sprinkler system, emergency lighting and power.
• Internet/phone providers include: Lightower, Level 3, Cablevision/ Lightpath, Cogent, Time Warner Cable, MegaPath and Verizon.
• New York, NY 10168.
The SURROUNDING Neighborhood 
A directory of Grand Central Terminal (GCT) stores and restaurants is found HERE. GCT has many shopping, fine dining and drinking options including a casual lower concourse food court. For take-out a perennial favorite is the gourmet shops at Grand Central Market. Equinox Fitness Club is located in the lobby of 420 Lexington Avenue.  The Grand Hyatt Hotel sits on top of the terminal, and there are an additional nine hotels in close proximity. A link to 48 popular restaurants near GCT is found HERE.
About Cogent Realty Advisors
Cogent Realty Advisors is an independent and licensed NO FEE Realtor with over 15 years of experience representing businesses that lease NYC office space. Our goal is to help you find the right office at the right price. For information, phone Mitchell Waldman at (212) 509-4049.
#122East42nd