1350 Broadway Office Space Business Rental Guide
1350 Broadway Office Space Business Rental Guide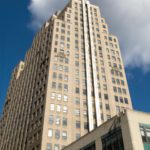 1350 Broadway Office Space is a smart choice for small- and mid-size businesses requiring these key features:
• Accessible central location 
• Modern well-designed office suites
• Institutionally owned and professionally managed office building
• Large selection of nearby restaurants, after-work venues, shopping and hotels
LOCATION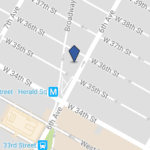 1350 Broadway is located between 35th and 36th Street with entrances on both Broadway and Avenue of the Americas. It overlooks Herald Square and Macys. 1350 Broadway is a three minute walk from Penn Station which has the 1, 2, 3, A, C and E subway lines; crosstown #34 bus; Long Island Railroad, New Jersey Transit and Amtrak. The Port Authority Bus Terminal at Eighth Avenue and 42nd Street is about a seven minute walk away. Grand Central Terminal can be reached in ten minutes.
1350 Broadway Office Building & Design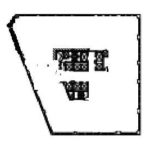 1350 Broadway is a center core office building which means that the elevators, stairs and mechanical systems are in the middle of each floor. The building has windows on all four of its sides. As a result all of its workspaces have good light and city views whether they are designed as open collaborative work environments or with perimeter offices. Floors in the base of the building are approximately 25,000 SF tapering to 8,300 SF at the top.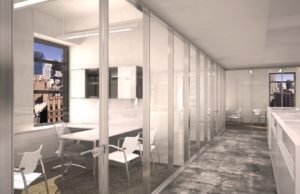 1350 Broadway offers both turn-key fully constructed office suites that are ready for immediate occupancy and vacant spaces that it will build-to-suit for qualified Tenants. As a rule of thumb, when an office is custom-built, a 7- 10 year lease term is required. Recently built suites feature high ceilings (finished or open), upgraded lighting fixtures, glass fronted offices and conference room, and contemporary pantries with stainless steel appliance.
Because 1350 Broadway has many Tenants there is a steady stream of offices that become available for lease on a regular basis. Many Tenants begin by renting a small start-up space and grow into a larger office over time.  A small sample of suites is shown below.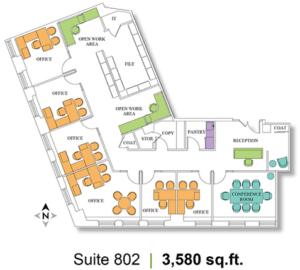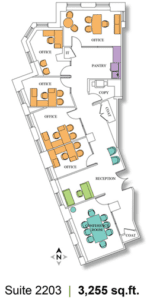 1350 Broadway Office Pricing 
In 2017 asking rents for offices in the building range from $58.00- $65.00 per rentable square foot (PSF). Newly constructed offices and those on the highest floors may be more expensive.
Note: Cogent Realty has a strong track record negotiating lower lease prices and incentives in the form of free rent for its clients. Call us for details.
A quick reference guide is found below.
| | | | |
| --- | --- | --- | --- |
|   | 2,000 RSF | 3,500 RSF | 5,000 RSF |
| Base Floor @ $58.00 PSF | $9,666 month $116,000 year | $16,916 month $203,000 year | $24,166 month $290,000 year |
| Mid Floor @ $62.00 PSF | $10,333 month $124,000 year | $18,083 month $217,000 year | $25,833 month $310,000 year |
| High Floor @ $65.00 PSF | $10,833 month $130,000 year | $18,958 month $227,500 year | $27,083 month $325,000 year |
Additional office overhead costs include electricity, annual rent and real estate tax increases.
Your Corporate HQ at 1350 Broadway 
• Class B Art Deco style office building constructed in 1929 and renovated  in 2008 at a cost of $53 million.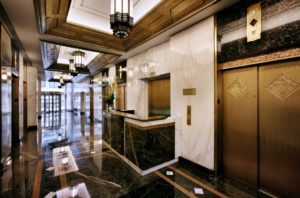 • Architecturally restored lobby.
• 24- hour, 7- day access. Uniformed lobby concierge.
• 400,073 SF total building area. 25 stories tall and rising 327 feet.
• Eight passenger and two freight elevators
• Central air conditioning. Office cleaning is included.
• Fully sprinklered building, emergency lighting and power.
• Wired Certified Gold providers include: NY Connect, Time Warner Cable, Verizon, Verizon FiOS.
• New York, NY 10018.
The Neighborhood NEAR 1350 Broadway
1350 Broadway is also known as "The Herald Square Building" and is just north of a small park by the same name. Across 34th Street is another patch of green called Greeley Square. The area is a busy retail hub that includes Macys, the Manhattan Mall, H&M and Victoria's Secret to name just a few. Surrounding side streets contain countless hotels and restaurants perfect for business entertaining.
About Cogent Realty Advisors
Cogent Realty Advisors is an independent and licensed NO FEE Realtor with over 15 years of experience representing businesses that lease NYC office space. Our goal is to help you find the right office at the right price. For information, phone Mitchell Waldman at (212) 509-4049.
#1350BroadwayOffice