220 Fifth Avenue Office Rental Guide 2019 
220 Fifth Avenue Office Rental Guide 2019
220 Fifth Avenue is a distinguished NYC Landmark building located at the north west corner of 26th Street. Location, location, location! It is diagonally across the street from Madison Square Park which is considered by many to be the epicenter of NY's media and technology industry.
Constructed in 1912, 220 Fifth Avenue is Gothic-styled and features a copper Mansard roof with gargoyles and eagle decorations. The building is positioned for well-heeled firms looking for an historic and elegant boutique environment.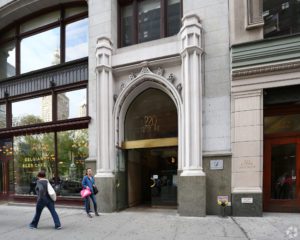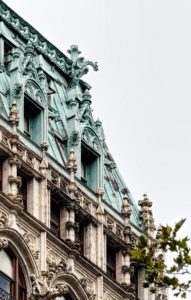 Building Facts as a Glance
• 167,000 SF Class A Office Building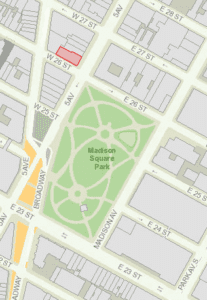 • Located at N/W/C of 26th Street
• 24/7 access and concierge attended lobby
• Architecturally restored lobby, new elevators and building systems
• 5 passenger and 1 freight elevator
• 12 foot ceiling heights; sprinklers
• Tenant-controlled AC and operable windows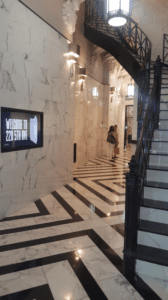 • Cleaning is included in the rent
• Multiple ISPs providing fiber connections
• New York NY 10001
RENTING AN OFFICE AT 220 Fifth Avenue
All full floor offices provide unobstructed views of Madison Square Park. Many existing work spaces were recently constructed and feature high open ceilings, polished concrete or hardwood floors and exposed columns. On 10 year leases the Landlord will: (1) Build to Suit (custom build) your office; or (2) Provide a Cash Contribution and Rent Abatement for Tenant-managed construction.
Asking rents start at $85.00 per rentable square foot and may increase depending on the location and elevation of your office.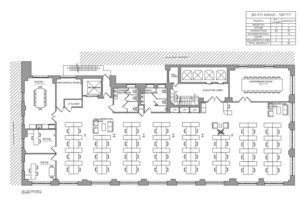 9,078 RSF Test Fit
About Cogent Realty Advisors
You will save valuable time, energy and money by using Cogent Realty to negotiate your lease. Cogent Realty is an independent and licensed NO FEE Tenant Representation Broker with over 20 years of experience representing NYC businesses. Cogent maintains an extensive Building and Landlord database as well as current "closed deal" contract information. We will find you the right space at the right price. Phone: (212) 509-4049.
#220FifthAvenue