The 4 Largest Under Construction Office Buildings in NYC in 2015
The 4 Largest Under Construction Office Buildings in NYC in 2015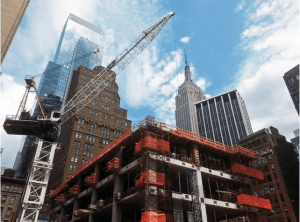 The 4 Largest Under Construction Office Buildings in NYC in 2015 are listed below.  The key benefits of renting an office in these new buildings are: 
 • Prestige
• Contemporary design
• State-of-the-art mechanical and life-safety systems                      
• Advanced technology infrastructure 
• LEED Certified (Leadership in Energy and Design) and US Green Building Council certification
3 World Trade Center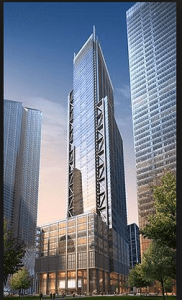 Lower Manhattan- 175 Greenwich Street.
2,861,402 RBA*. 80 floors. Developed by Silverstein Properties which also built 7, 4 and 2 World Trade Center. 31% preleased. Anchor Tenant is Group M Worldwide, a media investment company that has leased 515,000 RSF. Scheduled delivery date is the first quarter of 2018.
*RBA: Rentable building area.
Midtown West- 501 West 30th Street.
1,700,000 RBA. 52 floors. Developed by The Related Companies. 77% preleased to L 'Oreal USA and SAP America. Scheduled delivery date is the first quarter of 2016.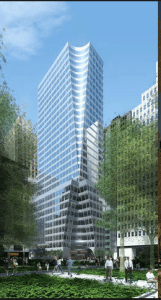 7 Bryant Park
Midtown- 1045 Avenue of the Americas.
473,672 RBA. 29 Floors. Developed by Hines. 40% preleased by Bank of China which subsequently purchased the building. Scheduled delivery date is the second quarter of 2015.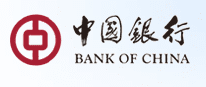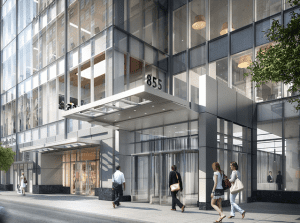 855 Sixth Avenue
Midtown- between 30th and 31st Street.
204,950 RSF retail and office portion on floors 1- 6. 399,000 RSF residential building contained on floors 7-35.  0% preleased. Developed by the Durst Organization. Scheduled delivery date is the second quarter of 2016.
About Cogent Realty Advisors, Inc.
Cogent Realty Advisors, Inc. is an independent licensed real estate broker that represents New York City business owners that lease office space.
Unlike many well-known firms that simultaneously work for both building owners and Tenants (a conflict of interest), Cogent works on behalf of Tenants only.
As a Tenant-representation specialist we have the experience, knowledge and expertise to obtain the best office for you with the most advantageous lease terms and pricing.
 Our services include:
•Leasing offices, lofts and retail spaces
•Negotiating lease renewals and re-negotiating lease terms
•Marketing surplus space through a sublease or assignment
•Buying/selling commercial property.
For additional information about NYC Commercial Real Estate and Office Leasing contact Mitchell Waldman today. (212) 509-4049.