Mitch Waldman: Founder Of Cogent Realty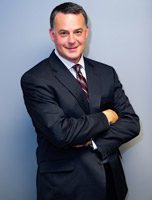 I began my commercial real estate career in 1997 after spending about 20 years in the travel agency and publishing industries. My first job was as a leasing associate for an investor group that purchased distressed office buildings in lower Manhattan. My day was spent showing space to prospective Tenants and brokers.
With lots of hard work and the good fortune of being in the right place at the right time (the "Dot Com" industry took off), I was made the VP of Leasing for five buildings and nearly a half a million square feet of office space. Learning the business from the Owner/Landlord side was invaluable. They used all sorts of clever strategies for obtaining the highest rents from Tenants. Fast forward to 2000. The tech bubble burst and funding disappeared for most internet ventures. All of the buildings that I rented were soon sold.
Immediately following 9/11 the country and the business community were reeling. I was asked by a number of Tenants to help them relocate away from the World Trade Center zone. It was at that moment that I re-focused my career and became a Tenant Representation Broker and founded Cogent Realty Advisors.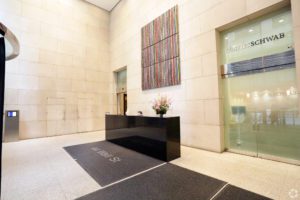 Over the years I have managed the relocation of many different NYC businesses in a large variety of sizes and industries. Most of these assignments were for leasing space, but I have also acted as the Buyer's Broker for a commercial condo and multi-family buildings. In all of these projects, I represented the lessee (the entity that leases the space) or the buyer of the property. By consistently committing myself to only one side of the transaction, my job stays clearly defined: identify the best property(s) for a client and negotiate the most advantageous economic deal.
As a Tenant's Broker my task begins with listening and learning about your business and the issues involved in its relocation (the ideal space, budget, timing, etc.). From there it's a fairly straight path involving lots of market research, inspection tours and the negotiation of a lease. Along the way, I will connect you with essential service providers that make the process easier such as a RE lawyer, premises insurer, architect/space designer, contractor, mover, furniture dealer, telecom installer, etc.
As a professional service business, my success is based on always placing the needs of a client first. I am committed to providing intelligent, honest and creative real estate solutions to New York City businesses.