Cool Office for a Cool Company
Cool Office for a Cool Company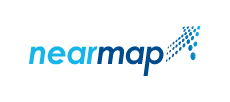 Aerial imagery firm, Nearmap Ltd, has signed a lease for a new office at 20 West 36th Street. Nearmap Ltd. is one of the ten largest aerial survey companies in the world by annual data collection volume, capturing wide-scale urban areas in Australia, New Zealand, U.S. and Canada. The company was founded in Perth Australia in 2007 and is traded on the Australian Stock Exchange (ASX:NEA). Mitchell Waldman, the President of Tenant Advisory firm Cogent Realty Advisors negotiated the lease on behalf of Nearmap Ltd.
Nearmap Ltd. will occupy a 7,272 square-foot private floor featuring hardwood flooring, 14-foot ceilings and ornate columns. LETA Architecture PPLC is designing the office and managing the construction. The office will be used mainly for sales and customer service.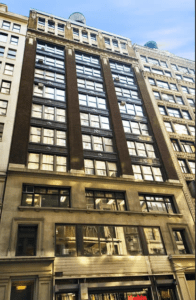 Situated between Fifth and Sixth Avenues, 20 West 36th Street is a 12-story, 85,000-square-foot loft building that was constructed in 1912. It features 24-hour 7-day per week access, an attended lobby during business hours, 2 passenger and 2 freight elevators. All floors have Tenant-controlled air conditioning and access to multiple telecom fiber providers. 20 West 36th Street is centrally located and accessible to Penn and Grand Central Station. Current tenants include American Friends of Magen David Adom, CP Fashion Group, and Capsule Pharmacy.
About Cogent Realty Advisors
Cogent Realty Advisors is an independent and licensed NO FEE Realtor with 20 years of experience representing businesses that lease NYC office space. Our goal is to help you find the right office at the right price. For information, phone Mitchell Waldman at (212) 509-4049.
#coolofficecoolcompany