Crypto Office Rental Guide for New York City 2018
Crypto Office Rental Guide for New York City 2018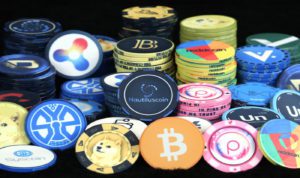 Crypto Office Rental Guide for New York City 2018 is written to provide space occupiers with advice on navigating the local commercial real estate market. Engaging an experienced  Tenant Representation Broker will ensure that you secure the right office space at the right price under equitable lease terms. Cogent Realty Advisors is a no fee Tenant Representation Broker with more than 15 years of transaction experience. Phone (212) 509-4049.
Crypto Office Overview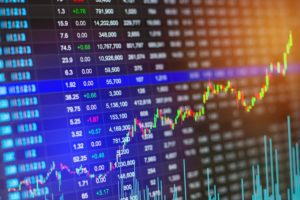 There were more than 1,500 cryptocurrencies available over the internet as of April 2018. By market capitalization, Bitcoin is currently the largest blockchain network followed by Ethereum, Ripple, Bitcoin Cash, Litecoin, and EOS.
Currently the largest "consumer" of Crypto office spaces are day trading operations where investors try to take advantage of large intraday swings in in pricing. 
Essential Components of a Crypto Office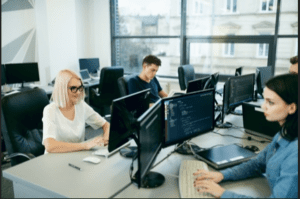 Physical: Crypto offices value space efficiency. They often use small work areas or bench seating to maximum head counts. 
Aesthetic: Crypto offices prefer clean, contemporary finishes over "historic loft character".  
Infrastructure: The ideal office is accessible 24- hours and 7- days per week. A Tenant controlled heating, ventilation and air conditioning (HVAC) system is preferred so that a comfortable environment can be maintained at all times.                                           
Connectivity: A high speed fiber connection is needed by traders executing transactions. Redundant fiber and (or) a wireless connection may also be needed depending on your operation. A list of fiber providers is available from most Landlords. Additional research is available through Wired Score. 
Lease Options for Crypto Offices
The crypto commerce industry is dynamic. Once crypto is fully adopted by conventional financial institutions the industry will experience explosive growth. For this reason many crypto business prefer shorter term leases that limit their time and money obligations. Three leasing strategies follow:
(1) Team Room at a Shared Work Space Provider: Renting a team room at a shared work space provider for a 3- 12 month term will provide flexibility and a low start-up cost with minimal risk. These facilities (which number in the 100s in NYC) offer fully furnished offices that are internet and phone ready. They come in a large variety of sizes and employee capacities. Often times a business can move-in the very next day. An on-site technology specialist can quickly deliver service to meet the most demanding corporate clients. Rental contracts are simple to understand and the security deposit is usually no more than two- (2) months.
(2) Subleasing an Office: In an earlier blog the Risks and Rewards of subleasing office space were examined. Sublease terms can be as short as six- (6) months, with most lasting less than five- (5) years. Rental rates for subleases are usually less than comparable direct leases and with the inclusion of furniture and phones they offer an attractive office space solution.
(3) Directly Leasing an Office: Leasing an office directly from the owner of a building is still a viable option because most commercial leases include a sublease clause that permits the lessee (the Tenant) to sublease the space to another party if needed. At the present time many NYC Landlords have "evolved" their thinking and will lease pre-built office space for short as a three- (3) year term.
Security Deposit Requirements for Crypto Offices
The lease Security Deposit required by a Landlord (or Sublandlord) for a crypto commerce company may be higher than that asked of a traditional Tenant. This is because most crypto business are new and unable to provide the 1- 3 years of financial reports that a Landlord will typically ask for to evaluate its risk. In addition, the crypto industry is still somewhat of a mystery for many property owners. 
About Cogent Realty Advisors
Cogent Realty Advisors is an independent and licensed NO FEE Realtor with over 15 years of experience representing businesses that lease NYC office space. Our goal is to help you find the right office at the right price. For information, phone Mitchell Waldman at (212) 509-4049.
#CryptoOffice