Empire State Building Offices for Lease in 2016
Empire State Building Offices for Lease in 2016
If you are thinking about leasing an office at the Empire State Building (ESB) in 2016 there is a wide selection of intelligently designed PRE-BUILT offices that are ready for immediate occupancy. All offices at the ESB feature interior finishes which exceed those found in most other Class A buildings. Included are high ceilings (finished or open), upgraded lighting fixtures, wood and glass fronted offices and a sleek pantry with Energy Star rated steel appliances.
Asking rents range from $65.00- $74.00 per rentable square foot depending on the location of the office within the building and floor elevation. Contact Cogent Realty Advisors for current pricing: (212) 509-4049.
The ESB has redundant telecom providers and is WiredNYC Platinum Certified, Choose from AT&T, Broadview Networks, Cogent, Covad, Earthlink, Level 3, MegaPath, Rainbow Broadband, Time Warner, Verizon FIOS and XO Communications. 
 "Urban Campus" at The Empire State Building 
The ESB is an "Urban Campus" designed for today's work-life style.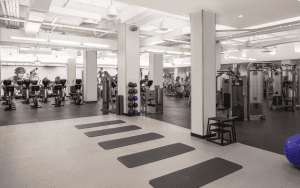 (1) 15,000-square-foot, tenant-only fitness center; 
(2) Conference center for tenants only offering panoramic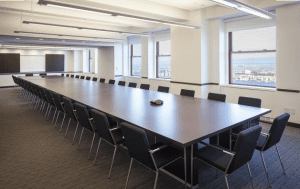 views and catering;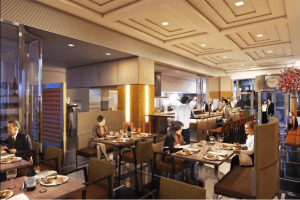 (3) STATE Grill and Bar (called a "winner" by ZAGAT) with a private executive dining space. Additional in-building dining options include Heartland Brewery, Starbucks, Sushi-Teria, Europa Café and Chipotle.
Empire State Building Offices for Lease in 2016
ESB offices are intelligently designed and include high-end finishes. A small selection of currently available space for rent is shown below. The furniture shown in the floor plans is not included.
About Cogent Realty Advisors 
Cogent Realty is an independent and licensed NO FEE Tenant Representation Broker with over 15 years of experience representing NYC business. Cogent maintains an extensive building and owner database as well as current "closed deal" contract information. Our goal is to secure the right office for your business at the right price. Phone: Mitchell Waldman (212) 509-4049.