Class A Financial Company Office Space in Midtown
Class A Financial Company Office Space in Midtown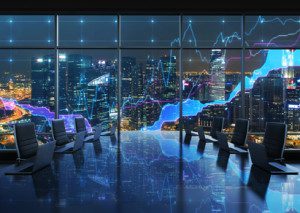 Throughout 2015 financial companies continued to lease a large volume of high-priced Class A office space in midtown Manhattan. Locating an office in midtown offers an easy commute from the affluent enclaves of Westchester, Connecticut and the Upper East/West Sides; a large selection of top-tier buildings; and the best quality amenities and business support services. 
Class A Office Space in Midtown- Third Quarter of 2015*
Market statistics are shown in the table below.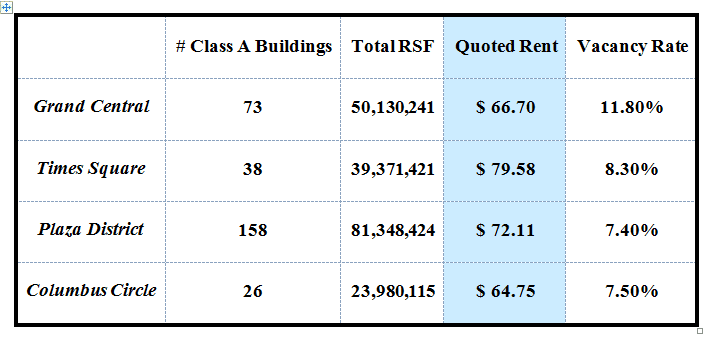 *Data provided by Costar, the Commercial Real Estate Information Company. 
Sample Class A Office Space in Midtown Manhattan, Designed for a Financial Company
The Tenant Representation firm of Cogent Realty Advisors was recently retained to relocate an international asset management and brokerage firm. Their requirement was for a "luxe quality" space between 3,000 and 3,500 RSF, containing a conference room, executive offices and a small trading area. A partial result of our research are shown below. 
OPTIMAL STRATEGY FOR LEASING fINANCIAL COMPANY OFFICE SPACE
Your organization will save valuable time, energy and money when it uses Cogent Realty to find office space. By using our extensive building and Landlord database combined with the most current lease pricing and "closed deals" information, Cogent will negotiate the optimal terms for you. Cogent Realty is an independent and licensed NO FEE Tenant Representation Broker with over 15 years of experience representing NYC businesses that lease office space. Contact us today: (212) 509-4049.