Future Design of Office Space May Be Dictated by Covid19
Future Design of Office Space May Be Dictated by Covid19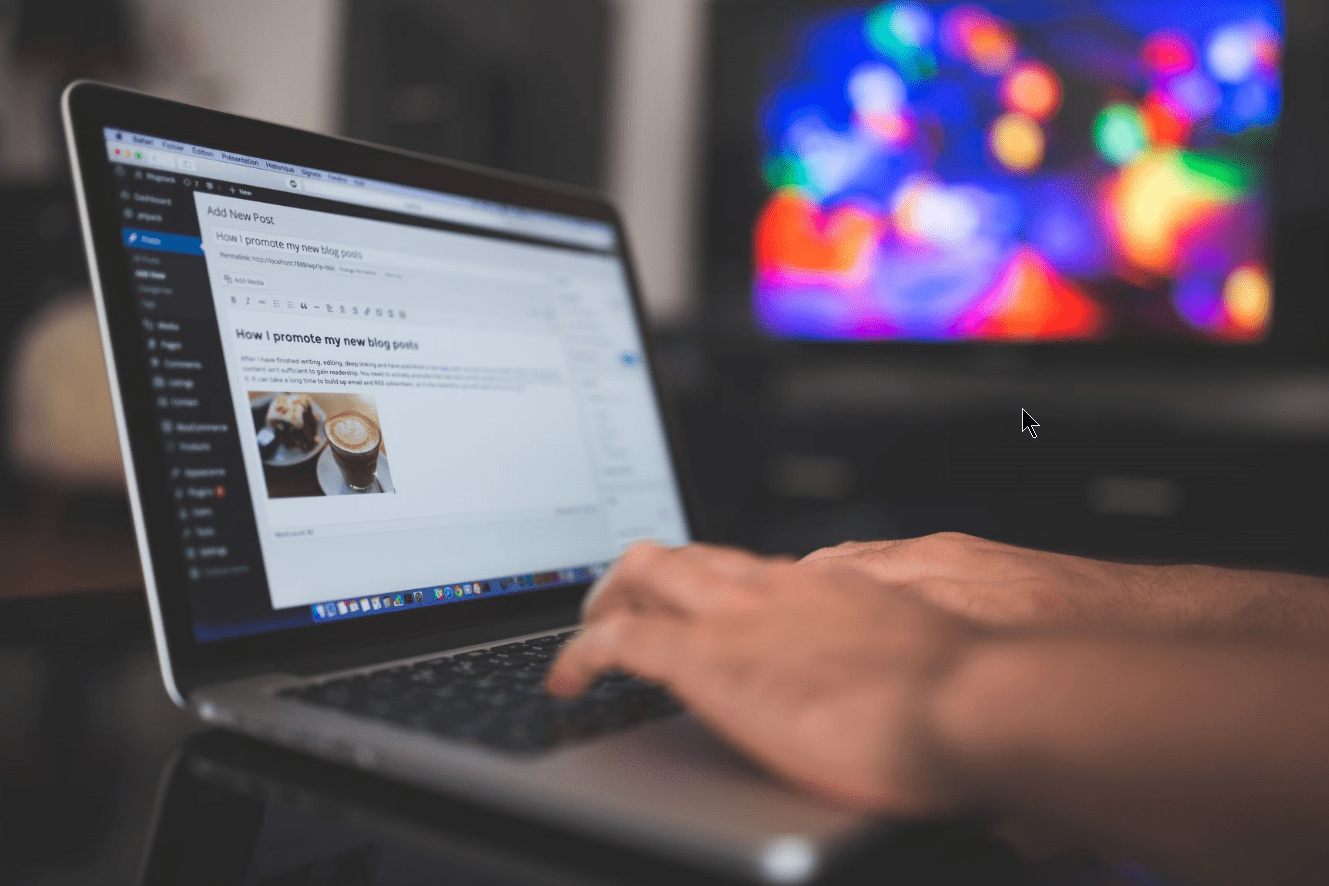 Future design of office space may be dictated by Covid19.  FastCompany is the world's top progressive business media brand. In an article appearing on April 19, 2021, Clive Wilkinson Architects (CWA) declared "the open office is dead". CWA is a longtime designer of large offices for Google, Microsoft, and the advertising firm TBWA\Chait\Day. The pandemic is forcing companies to "rethink how their offices function and the way people are going to feel coming back into the workplace after working from home for over a year." After surveying its clients, CWA created a 12-piece workplace kit of parts that illustrates the different types of spaces most office will need in the future. Three of the biggest changes are discussed below.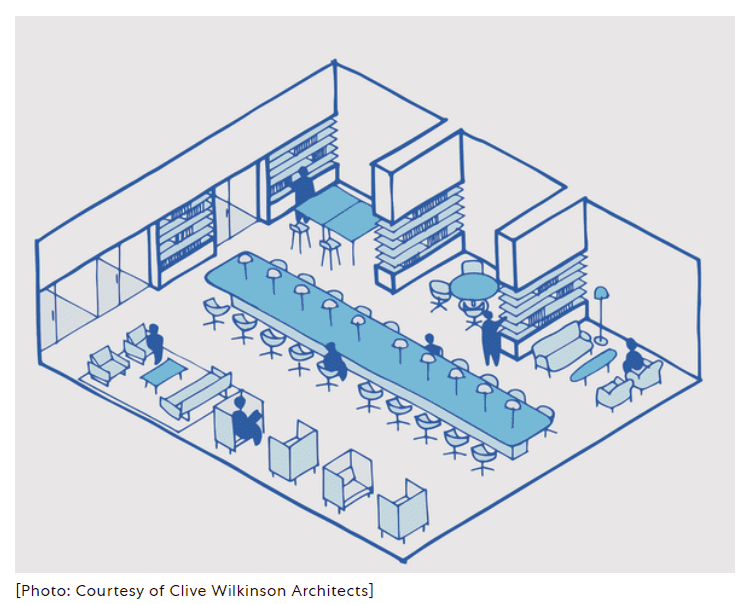 The Library is a "collaborative, unassigned working space that combines large working tables, individual nooks, and cushy chairs for quiet focus."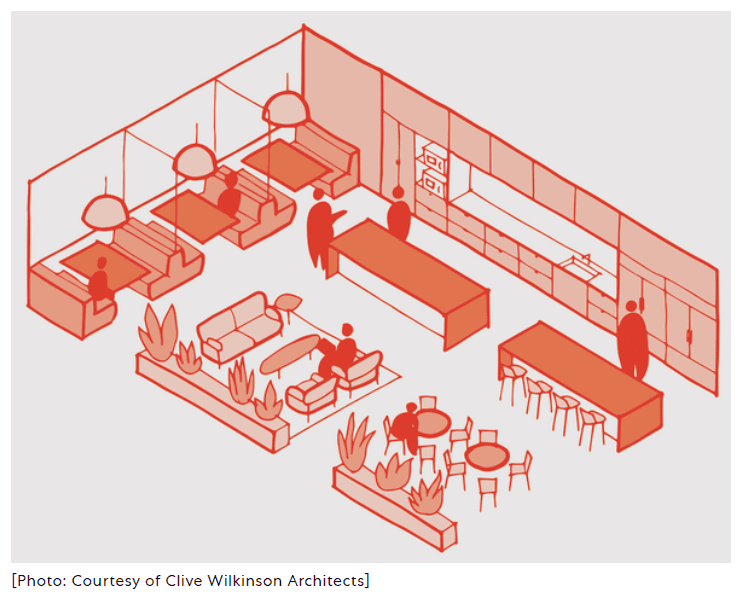 The Plaza is "a place you can go and fill up your cup of coffee and run into a colleague or meet someone there and have those spontaneous encounters that you really can't have virtually."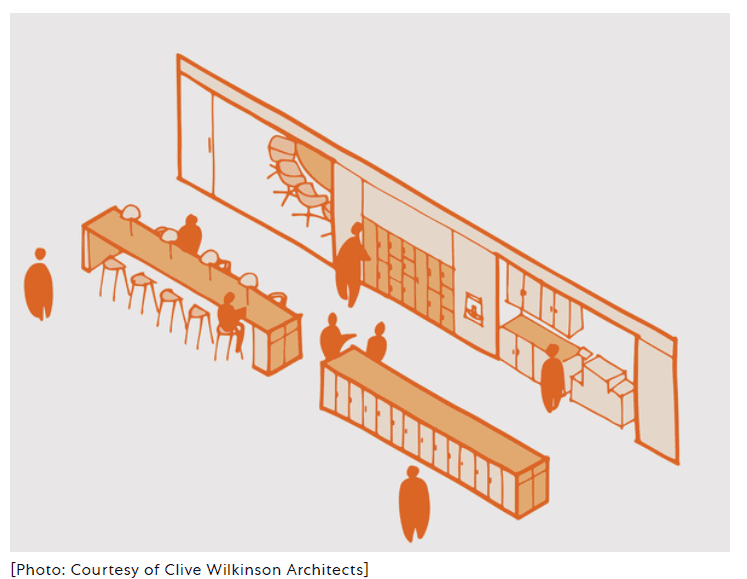 "The Avenue reconfigures the typical straightaway office hallway to have nooks, seating, and bar-like spaces where passing colleagues can stop and chat without getting in the way."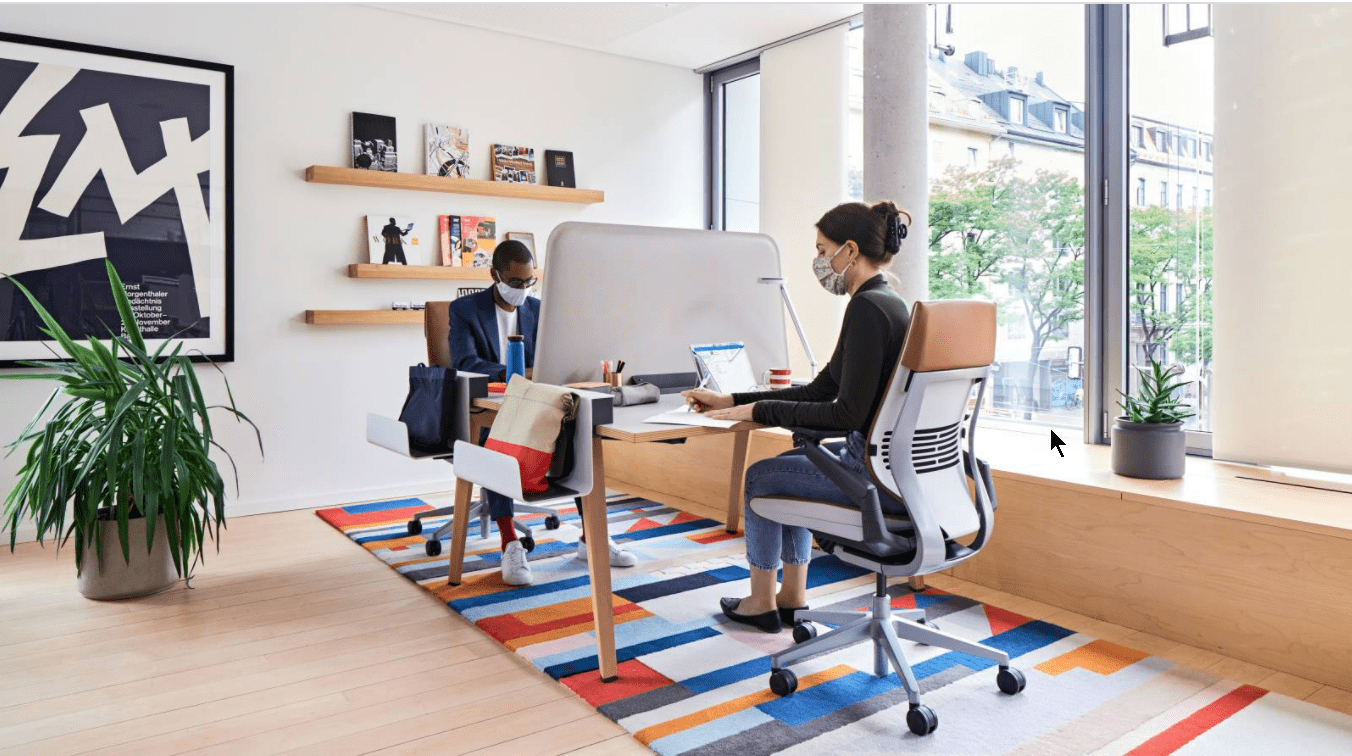 As reported in Costar, the world's leading provider of CRE data  Your Future Office Could Have Privacy Tents, Portable Nooks and 'Zoom Rooms,  "Some workers coming back to the office at least some of the time could be greeted by work tents, so-called Zoom rooms and plexiglass screens. Other staff could have in-office phone booths, respite rooms to reduce stress and portable nooks. There are even lots of easels and sensors that can track every worker's movement to gauge use of desks and common space."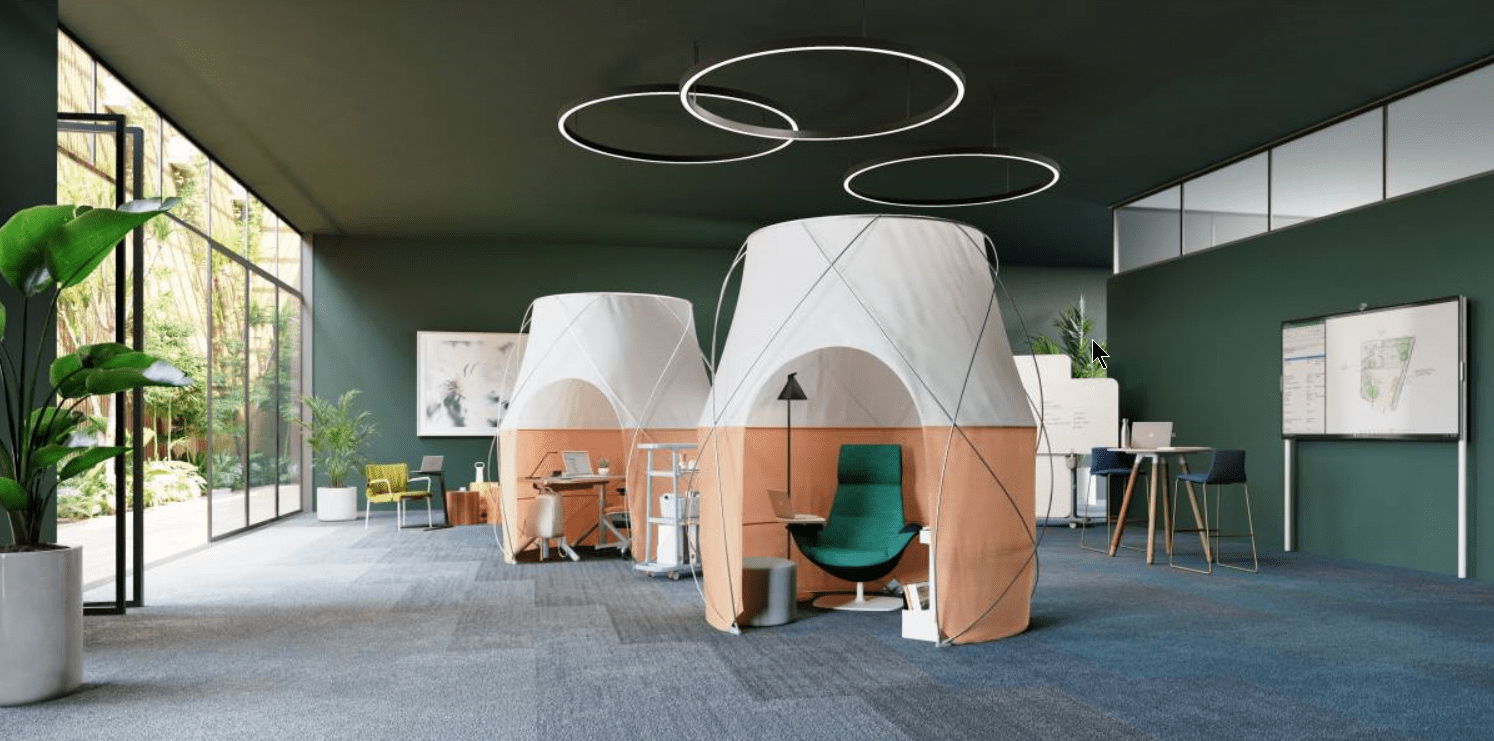 Prominent furniture companies including, Knoll, Steelcase and Herman Miller are redesigning products to use at home, and in the office where the focus is on workplace safety. One of the results of the pandemic is that many companies are signing shorter lease deals of 3- to 5- years duration as compared to 10- years before. In this environment any furniture that is purchased needs to be adaptable to future changes in the work space.
About Cogent Realty Advisors, Inc.

Cogent Realty Advisors is an independent and licensed no fee Realtor with 20 years of experience representing businesses that lease NYC office space. We offer solutions for office Tenants seeking stability and value in uncertain times. For information phone (212) 509-4049.
#FutureDesignOfficeSpace