NYC Office Leases Negotiated by Cogent Realty in Q3 2016
NYC Office Leases Negotiated by Cogent Realty in Q3 2016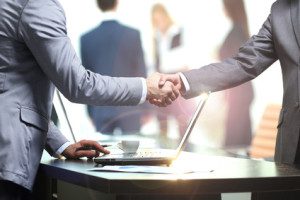 NYC Office Leases Negotiated by Cogent Realty in Q3 2016 totaled 15,290 rentable square feet (RSF) and were signed by a diverse group of businesses.
Q3 2016 Offices Leases Arranged by Cogent Realty

Berkowitz Pollack & Brant Advisors & Accountants, LLP
, is one of the largest CPA firms in Florida with offices in Miami, Ft. Lauderdale, Boca Raton and West Palm Beach. The firm is opening a 1,880 RSF consulting office at Cohen Brother's elegant 750 Lexington Avenue in the Plaza District.  

Eastern Computer Exchange, Inc.
is an enterprise solutions provider. Now in its 26 year of business, its core businesses are: legacy and cloud-ready applications around storage, network and Compute, disaster recovery, archive data solutions, data center migrations and consulting. The company leased a 6,610 RSF private floor at Princeton Property Group's modern 104 West 40th Street, steps from Bryant Park.     

Flag & Anthem Clothing
is a new menswear brand that represents a modern and youthful take on classic wardrobe essentials.  The company leased a 3,600 RSF showroom and office at Granite Management's 219 West 39th Street in the Fashion District.     
Global Consultancy Services, LLC is a global online Forex broker and asset management firm that provides a transparent trading environment and a full suite of B2B solutions for all FX participants. The company leased a 3,200 RSF executive office and trading center at Tishman-Speyer's landmark Chrysler Building (405 Lexington Avenue) adjacent to Grand Central Station.
 ABOUT COGENT REALTY ADVISORS 
Cogent Realty Advisors is an independent and licensed NO FEE Realtor with over 15 years of experience representing businesses that occupy NYC commercial space. Our goal is to secure the right space for your business at the right price. Services provided by Cogent include:
• Finding office, loft and retail spaces for rent • Negotiating new leases and lease renewals  • Marketing vacant or surplus space through a sublease or assignment • Buying and 
selling 
commercial property.
For information, phone Mitchell Waldman at (212) 509-4049.
#NYCofficeleases