NYC Office Rental Market, the Pandemic and Future
NYC Office Rental Market, the Pandemic and Future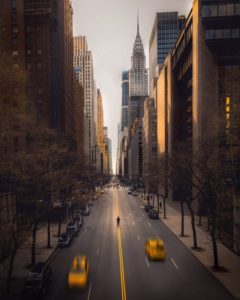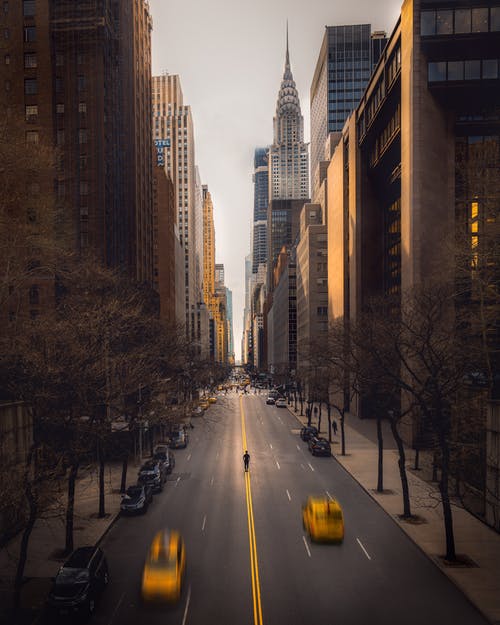 The pandemic is having a profound effect on society, health and the economy of New York City. The long term impact on the NYC office rental market remains unknown in spite of countless predictions (often contradicting) from industry-related spokespersons including economists, building owners, brokers, architects, etc.
Our common-sense evaluation of the NYC Office Rental Market concludes the following:
♦ The pandemic will result in a more favorable office rental market for Tenants.
♦ Building Owners will be by forced to revise their economic model (expectations) to secure new leases and renewal leases.
♦ In the near future the office market will offer: (1) increased availability of space; (2) reductions in asking rents and negotiated contract rents; and (3) increases in leasing incentives provided by Landlords such as free rent and cash contributions for the renovation of an office.
♦ The magnitude of the changes in the office market will be contingent upon the duration of the pandemic and New York State's "pause".
♦ Other pandemic-related factors influencing the overall NYC office market include: (1) the success of the corporate directed full- and part-time work from home strategy; (2 ) the reduction in office headcount density to meet the requirement of social distancing; (3) whether decentralizing office occupancy by relocating employees to suburban locations gains traction; and (4) the survival of coworking operators like WeWork which collectively occupy almost 3.0 % of all of the space in the city.
NYC Office Rental Data


CoStar, the world leader in commercial real estate information reports the following New York City (Manhattan only) office market indicators on May 15, 2020:

Projections for Future Leasing
CoStar states: "While no clear signs of the effects of the pandemic are evident after two months, it is clear what will be affected due to the shutdown of all non-essential businesses. With building tours canceled and large firms tackling the pandemic across their global office portfolio, leasing activity will surely be impacted into the third quarter of 2020 at the very least. Vacancies are sure to rise if deliveries for certain projects deliver on or close to schedule, which is likely the case as projects are slated to resume activity sometime in June. With more than 23 million-SF of projects under construction, it is not the best time for the city to witness a demand shortage. Fortunately for developers, tenant demand should still center around the best product while vintage assets may deal with spaces sitting on the market for an extended period of time. "
🔗 Major tenants are delaying big leases in NYC as they re-think their office space needs for the post-coronavirus world
🔗 Class A Meet Plan B: How the Coronavirus Could Impact NYC's Newly Built Office Space
🔗 Moody's Analytics Predicts 20% NYC Office Rent Drop In 2020
Commercial Landlords are Feeling the Pain
Commercial Landlords are having difficulty collecting rent.
🔗  SL Green cuts guidance with virus hampering city rent collection
🔗 Steve Roth: 'Life Is Upside Down' As Vornado Furloughs 1,800, Loses Millions In Revenue
🔗 ESRT 'Will Aggressively Pursue' Rent Collection From Tenants Who Can Pay
🔗 Landlords call for property tax strike
Landlord-Tenant Issues
🔗  Commercial Landlord-Tenant Issues During The Pandemic
🔗 Landlords 'Taken Aback' As Starbucks Requests Yearlong Rent Concessions
🔗 A WeWork Agreement is Not a Lease, and Why This Matters Now
Companies Pause and Re-evaluate
Around the world, companies have been shown both the limits and benefits of keeping workers in their homes. BISNOW May 18, 2020 reported: "By the end of April, 69% of companies had plans to shrink their office footprint in accordance with increased remote work, according to a CoreNet Global survey. Similarly, a survey of over 300 chief financial officers by Gartner, an S&P 500 research and advisory company, found that 74% of companies intend to shift at least 5% of their workforces to remote work. For most of those companies, at least 10% or 20% of workers are expected to remain remote."
🔗 Twitter to Let Employees Work From Home Permanently
Seeking Opportunity In a Time of Crisis
🔗 Loaded with cash, real estate buyers wait for sellers to crack
Published by Cogent Realty Advisors
Cogent Realty Advisors is an independent and licensed NO FEE Realtor with 20 years of experience representing businesses that lease NYC office space. Our goal is to help you find the right office at the right price. For information, phone Mitchell Waldman at (212) 509-4049.
#NYCOfficeRentalPandemic