Office Space Price Guide for Buildings Near Grand Central Terminal, 2020
Office Space Price Guide for Buildings Near Grand Central Station, 2020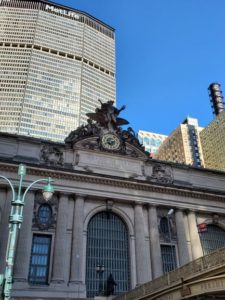 Office Space Price Guide for Buildings Near Grand Central Station, 2020 provides useful information for any business that leases space.
Quick Facts about offices buildings in the Grand Central Station neighborhood:
• 104 office buildings
• 48,000,000 total square feet
• $75.79 per square foot (PSF) is the average asking rent
• $39.00- $150.00 PSF is the range of asking rents
• 8.7% vacancy
6 Office Buildings You Should Know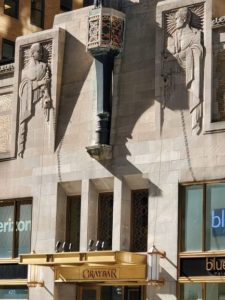 420 LEXINGTON AVENUE, aka the Graybar Building, is located in Grand Central Terminal. At 1,513,673 RSF this Class A building has 300- plus Tenants from every imaginable sector including law, finance, insurance, technology and media. There is a handsome lobby, 24/7 access. uniformed lobby concierge and a Visitor's Center. 420 Lexington Avenue has a large inventory or pre-built move-in ready offices (1,052 to 13,782 RSF) so the leasing process can be fast-tracked. All of the offices are efficiently designed with asking rents priced from $66.00- $74.00 PSF depending on their location in the building.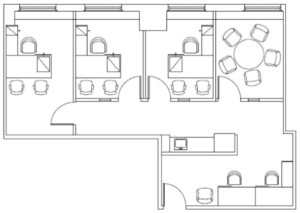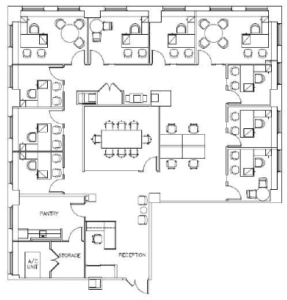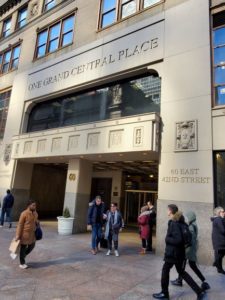 ONE GRAND CENTRAL PLACE, aka 60 East 42nd Street, is located between Park and Madison Avenue and provides terminal access through an underground passage.  It contains 1,316,098 RSF of office space spread over 55 floors that are serviced by 29 elevators. Building amenities include a Visitor Center, Tenant-only conferencing facility, retail arcade, onsite dining and banking. With a current vacancy rate of less than 3.0% there is a limited supply of offices. Asking rents cost from $64.00- $72.00 PSF.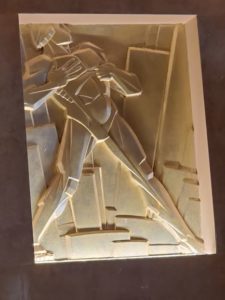 122 EAST 42ND STREET aka The Chanin Building, is located at the south east corner of Lexington Avenue. This Art Deco gem provides access to the terminal through an underground passage way. As a corner building its upper floors are blessed with excellent light and views. Many of the vacant offices are 2nd generation (i.e. previously occupied) where the Landlord will provide cosmetic upgrades only.  Building amenities include 24/7 access with uniformed lobby attendants and security personnel, central HVAC, office cleaning and a varied selection of onsite quick service restaurants. Asking rents are priced from $53.00- $68.00 PSF.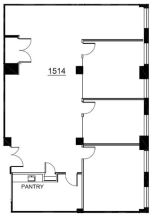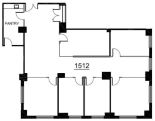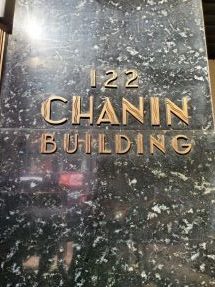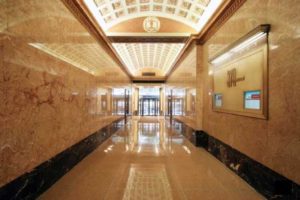 370 LEXINGTON AVENUE is one of the top values in the area. Located at the south west corner of 41st Street, this Class A building features 24/7 access, a concierge attended lobby, central HVAC and office cleaning. Popular onsite restaurants include Maison Kayser, Omusubi Gonbei and Zucker's Bagels. 370 Lexington is ideal for small- and mid- size firms and sleek newly constructed offices, two Tenant-only conference centers and flexible lease terms as short as 3 years. Asking rents are $62.00- $66.00 PSF.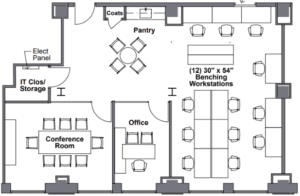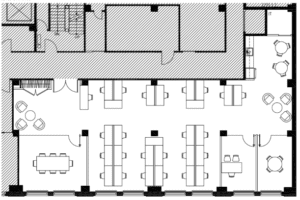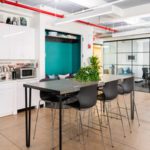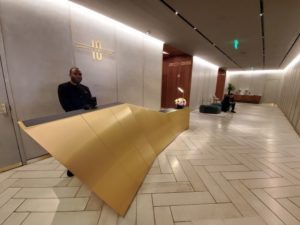 10 GRAND CENTRAL is situated at the north west corner of 44th Street and Third Avenue.  A recently completed $45M redevelopment has transformed what was known as 708 Third Avenue into a modern corporate headquarters building. Included are a stunning lobby and a Tenant Amenity Center featuring a board room, entertainment lounge and landscape terrace. Elegant pre-built and custom built (build to suit) offices are available with the cost of asking rents starting at $84.00  PSF.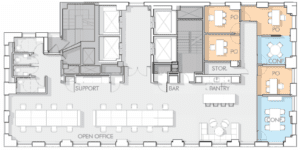 ONE VANDERBILT AVENUE construction will be completed in the Summer of 2020. This super tall, luxurious and environmentally friendly skyscraper will rise 1,401 feet, with 67 floors and 1,657,000 RSF of space.  Powerhouse Tenants that have leased offices include TD Securities, Carlyle Group, DZ Bank, McDermott Will & Emery and Greenberg Traurig. Private floors ranging in size from 9,871- 46,379 RSF are available with rents priced from $150.00 PSF. 
Office Rental Pricing
Asking rents are negotiable. Nonetheless, most Landlords price their vacant office space close to its actual market value. Often times a Landlord will incentivize a Tenant to rent an office in their building by providing a free rent period at the beginning of the lease term. This is particularly helpful to offset the costs incurred in relocation or the opening of an entirely new office. In addition to the base (first year's) rent, Tenants should expect to pay for the electricity consumed (usually a fixed monthly cost) and annual escalations. These include: (1) increases in the building's annual operating expense which is usually expressed as a percentage increase in the rent; and (2) a proportional share of the annual increase of the building's real estate tax which is "passed through" as an annual, biannual or monthly charge. As a licensed Tenant Representative Broker, Cogent Realty Advisors is committed to negotiating the most advantageous lease terms and conditions for your business.
Published by Cogent Realty Advisors
Cogent Realty Advisors is an independent and licensed NO FEE Realtor with 20 years of experience representing businesses that lease NYC office space. Our goal is to help you find the right office at the right price. For information, phone Mitchell Waldman at (212) 509-4049.
#OfficeRentersGrandCentral