Office Space Price Guide for Buildings Near Penn Station, 2020
Office Space Price Guide for Buildings near Penn Station, 2020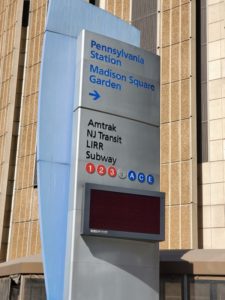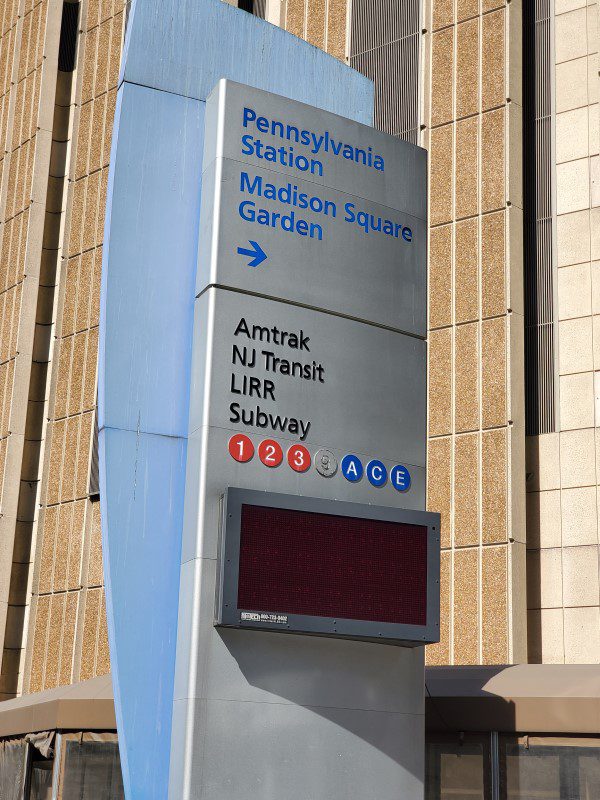 Office Space Price Guide for Buildings near Penn Station, 2020 provides useful information for any business that leases space.
Quick Facts about offices buildings in the Penn Station neighborhood:
• 262 office buildings
• 62,500,000 total square feet
• $53.31 per square foot (PSF) is the average asking rent
• $33.75- $127.00 PSF is the range of asking rents
• 10.8% vacancy
8 Office Buildings You Should Know
PENN 1  aka One Penn Plaza, is located directly above Penn Station and provides direct access to the Long Island Rail Road, NJ Transit and subways. This 2,315,128 RSF Class A building is undergoing a $200 million transformation that will yield a "best-in-class" modern corporate campus. When completed in 2021 there will be a double-height lobby with a grand staircase leading to the Tenant amenity center occupying the entire second floor. It features a restaurant with private dining, lounge and cafe, meeting rooms, a wellness and conference center. Current Tenants include Morgan Stanley, Cisco, Level 3 Communications, Symantec as well as boutique private equity, hedge funds, law firms and real estate investors. PENN 1 has high quality pre-built offices and custom build-to-suit opportunities. Asking rents range from $75.00 to $90.00 PSF depending on the location of the office within the building.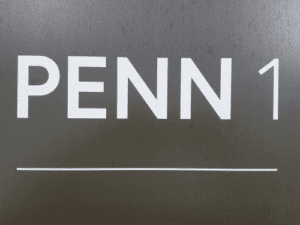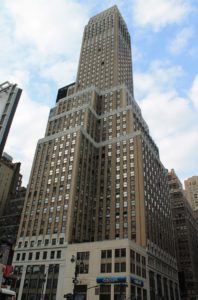 450 SEVENTH AVENUE is located at the north west corner of 34th Street, about 100 feet from the entrance to Penn Station. It contains 520,000 RSF of Class B office space spread over 46 floors. It is well maintained and owner-occupied. 450 Seventh Avenue just completed renovations of its lobby, elevators, corridors and bathrooms. The building is primarily occupied by small- and mid-size firms including law, accounting, insurance and technology.  The current vacancy rate is 3.3% and asking rents cost from $58.00- $62.00 PSF. The Landlord is able to custom-build your office quickly.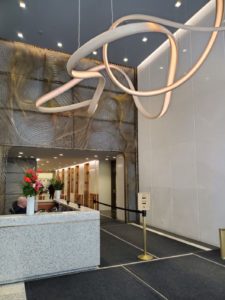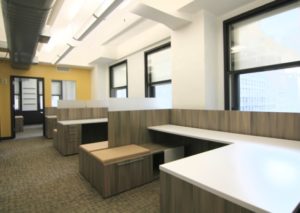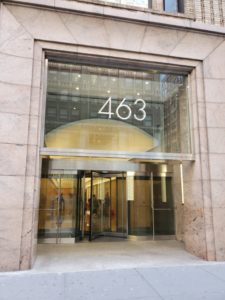 463 SEVENTH AVENUE is located at the north west corner of 35th Street, across from Macys. True to its fashion roots, this high quality building is home to a significant number of apparel companies. Other Tenants include offices for New York Presbyterian Hospital, management consulting and real estate investment. The building provides 24/7 access, a new lobby with uniform concierge, destination dispatch elevators, Tenant-controlled air conditioning, renovated corridors and rest rooms. Asking rents are priced from $49.00 to $55.00 PSF. On lease terms of five or more years the Landlord will custom build your office.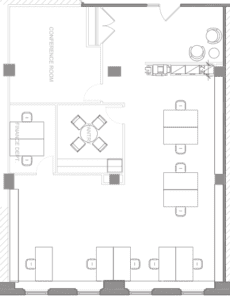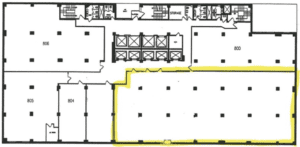 7 PENN PLAZA aka 370 Seventh Avenue, is a pristine owner-occupied and managed office building spanning the entire block front from 31st to 30th Street. This 18 floor building features windows on four sides, 24/7 access, a handsomely renovated concierge attended lobby and central HVAC. It is popular with small- and mid-size firms such as legal services, accounting, architecture/engineering, software and financial advisors. Stores at the base of the building include Starbucks, the Juice Shop, Sweetgreen and coming soon- Sticky's Finger Joint. Contemporary turn-key offices and build-to-suit spaces are available with asking rents from $70.00 PSF.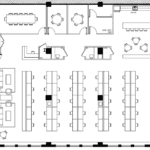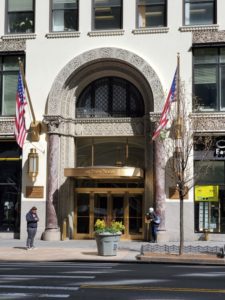 225 WEST 34TH STREET aka 14 Penn Plaza is located mid-way between Seventh and Eighth Avenue. This large Art Deco style building (1925) has an architecturally restored lobby coupled with modern building systems. Amenities include 24/7 access and an attended lobby, Tenant-controlled air conditioning, office cleaning and a choice of seven high-speed telecom providers. Currently it is 96% rented. Vacant spaces ranging in size from 996 to 8,430 RSF are now available for lease. The cost of asking rents starts at $65.00 PSF.
12 PENN PLAZA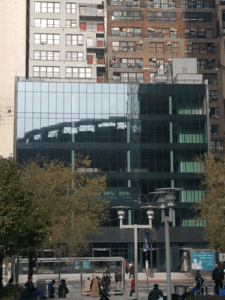 is a newly constructed commercial office building (completed Fall 2019) with private single Tenant floors measuring 4,653 rentable square feet. The Landlord (a luxury residential developer) will custom-build each floor and provide an architect to manage space planning and interior design. As an alternative, the Landlord will provide a cash contribution and rent abatement to any qualified Tenant that chooses to manage their own construction.  The asking rent is from $85.00 to $89.00 PSF.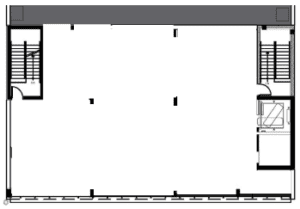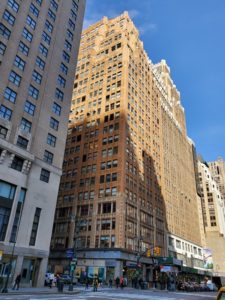 505 EIGHTH AVENUE is located at the north west corner of 35th Street. This boutique loft building has 11,000 RSF floors which in some instances have been heavily divided for a diverse group of Tenants occupying offices as small as 500 RSF. Amenities include 24/7 access, an attended lobby during business hours and Tenant-controlled AC. Asking rents cost $48.00 PSF and the Landlord will build-to-suit.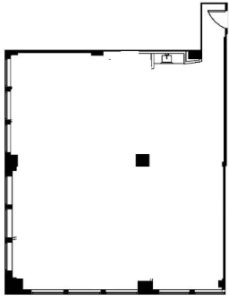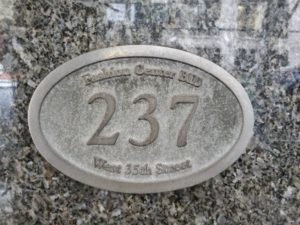 237 WEST 35TH STREET is located between Seventh and Eighth Avenue and representative of many of the areas' loft buildings. Previously rented to garment manufacturing operations, they are now occupied by service professionals (such as law, accounting and architecture) and TAMI (technology, advertising, media and internet) firms. Lower cost rent and an edgy environment are their biggest attraction. To varying degrees the lobby and infrastructure of these buildings has been renovated for "office users". The office interiors typically have concrete floors, high open ceilings, large windows and quite often, window air conditioning units. At 237 West 35th Street asking rents are $40.00- $44.00 PSF. Additional loft charges include water, sprinkler and rubbish removal.
Office Space Penn Station Rental Pricing
Asking rents are negotiable. Nonetheless, most Landlords price their vacant office space close to its actual market value. Often times a Landlord will incentivize a Tenant to rent an office in their building by providing a free rent period at the beginning of the lease term. This is particularly helpful to offset the costs incurred in relocation or the opening of an entirely new office. In addition to the base (first year's) rent, Tenants should expect to pay for the electricity consumed (usually a fixed monthly cost) and annual escalations. These include: (1) increases in the building's annual operating expense which is usually expressed as a percentage increase in the rent; and (2) a proportional share of the annual increase of the building's real estate tax which is "passed through" as an annual, biannual or monthly charge. As a licensed Tenant Representative Broker, Cogent Realty Advisors is committed to negotiating the most advantageous lease terms and conditions for your business.
Published by Cogent Realty Advisors
Cogent Realty Advisors is an independent and licensed NO FEE Realtor with 20 years of experience representing businesses that lease NYC office space. Our goal is to help you find the right office at the right price. For information, phone Mitchell Waldman at (212) 509-4049.
#OfficeRentersPennStation