How to Sublease Your Office
How to Sublease Your Office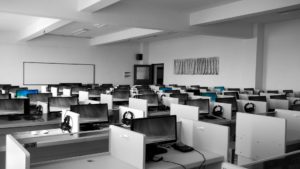 How to Sublease Your Office is written for NYC commercial Tenants. Business owners may sometimes decide that they have excess office space and need to Sublease all (or a portion) of it for economic reasons. Frequent scenarios where this happens include: 
(1) A change in a business that results in the need for less work space. This can occur with the implementation of operational efficiencies or a business contraction; 
(2) A company expansion that requires the relocation to a larger office;
(3) The merger, acquisition or sale of a business that results in a vacancy; and
(4) The leasing of a new office where a Tenant intentionally rents more space than it initially requires so that future growth can be accommodated. The portion of the office earmarked for future growth is subleased.
The Office Sublease Clause
Most professionally negotiated New York City office Leases contain a Sublease and Assignment Clause. This clause allows a Tenant to Sublease or Assign its lease subject to the approval of the Landlord. A basic example is shown below:
 SUBLETTING & ASSIGNMENT
Except as may otherwise be provided herein, Tenant will not by operation of law or otherwise, assign, mortgage or encumber this lease, nor sublet, or permit the Demised Premises or any part thereof to be used by others, without Landlord's prior written consent in each instance, which shall not be unreasonably withheld or delayed,
If Tenant requests Landlord's consent to the subletting/assignment of the Demised Premises, it shall submit to Landlord, in writing delivered pursuant to Paragraph 2.7 by Certified Mail the following information:
• the name of the proposed subtenant/assignee;

• the terms and conditions of the subletting/assignment;

• the nature and character of the business of the proposed subtenant/assignee;

• 

banking, financial and other credit information relating to the proposed subtenant/assignee reasonably sufficient to enable Landlord to determine the financial responsibility of said proposed subtenant/assignee.   
In reality, most New York City leases contain far more elaborate Sublease and Assignment clauses which are designed to protect the Landlord's interests and limit a Tenant's rights. In keeping with this, Cogent Realty Advisors recommends that you hire an experienced real estate attorney to review your lease prior to signing.
Sublease Marketing Basics
Effective Sublease marketing should target the commercial real estate brokerage community which is responsible for nearly 85% of all of the leases transacted in New York City.
It is important to choose an experienced Tenant Representation Broker that can analyze your Lease, effectively promote the space and finalize a deal with a qualified Subtenant.
          ⇒ Any Broker that is working as the Building's Agent where your office is located is primarily loyal to the Building Owner from whom that Broker earns the majority of its fees. The focus of a Building Agent is renting vacant spaces owned by the Landlord. For this reason your Building Agent is not a good choice to represent you.
Sublease Broker Responsibilities
Your Broker should manage the Sublease process from A to Z. This includes:
(1) Pricing the office space to maximize your income within the context of a competitive rental market;
(2) Creating and distributing advertising bulletins and where applicable video tours;
(3) Listing the office space in commercial real estate databases and select B to B databases;
(4) Personally conducting office inspection tours for prospective Tenants;
(5) Maintaining accurate records and progress reports;
(6) Negotiating the Sublease and interfacing with the attorneys and Building Owner; and
(7) Finalizing the Sublease and ensuring that all documents are executed, approved and distributed according to schedule.
Brokerage Fees
Commercial real estate office leasing brokerage is a commission based industry. In a Sublease transaction the commission is paid by Sublandlord (the party that signed the original lease.) A commission is earned only after all of the following occur: (1) The Lease documents are signed by all parties; (2) The required Security Deposit and initial Rental Payment is made;  and (3) The Building Owner consents (approves) of the Sublease.
Brokerage fees are calculated based on a percentage of the rent collected in each year of the Lease and are paid in full after the Sublease is fully executed. With very few exceptions, the published commission schedule used by commercial real estate leasing brokers is the same. For detailed information about Sublease brokerage commissions contact Cogent Realty Advisors: (212 509-4049.
ABOUT COGENT REALTY ADVISORS 
Cogent Realty Advisors is an independent and licensed Realtor with 20 years of experience representing businesses that Lease NYC office space. For information, phone Mitchell Waldman at (212) 509-4049.
#HowToSubleaseYourOffice