Wall Street Office from $39.00 SF
Wall Street Offices from $39.00 SF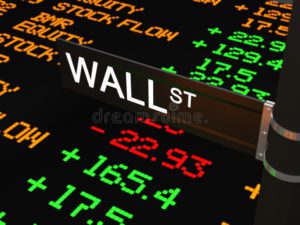 Wall Street Offices from $39.00 SF are ready for immediate lease at 14 Wall Street. In response to steep decline in new leasing activity due to the Covid 19 pandemic, the owner of 14 Wall Street has reduced pricing to attract Tenants. The $39.00 per square foot base rent is limited to specific pre-built office spaces.
About 14 Wall Street
• Class A office building (1912), NYC Landmark
• Extensively renovated and modernized
• 1,049,292 square feet, 37 floors and 32 elevators
• 24/7/365 access and attended lobby
• Full service includes HVAC and office cleaning
• Multiple telephone and high-speed internet providers
• Diverse Tenant mix includes  Amerigroup, Barclays, F.J. Sciame, NYU Medical Center, Skidmore, Owings + Merrill and The Street.
•  Within 2 blocks of the 1, 2, 3, 4, 5, A, C, E, J, M, R, W & Z subway and a short walk to the PATH and Staten Island Ferry
• Leases signed in this building may qualify for the Lower Manhattan Commercial Revitalization Plan which gives Tenants a $10.00 per square foot rent credit amortized over a 5 year term.
Sample Wall Street Offices from $39.00 Square Foot
For a limited time pre-built offices ranging in size from 1,848 to 5,820 square feet and priced from $39.00 PSF are available. Most of these units are found on the lower floors of the building. For example, the 5,432 RSF office below features a reception area with adjacent conference room, a corner CEO office plus 6 standard windowed offices, area for workstations and a wet pantry. It is designed for a law firm, sales company or sales-oriented business. This unit overlooks Wall Street, Nassau Street and Federal Hall.
14 Wall Street has a broad selection of offices for rent on its tower floors. Some of these units are existing high-end installations and others are "raw space" that the Landlord will custom-build to your specifications. Pricing ranges from $45.00 to $53.00 PSF.
About Cogent Realty Advisors, Inc.



Cogent Realty Advisors is an independent and licensed no fee Realtor with 20 years of experience representing businesses that lease NYC office space. We offer solutions for office Tenants seeking stability and value in uncertain times. For information phone Mitchell Waldman at (212) 509-4049.
#WallStreetOfficesFrom$39